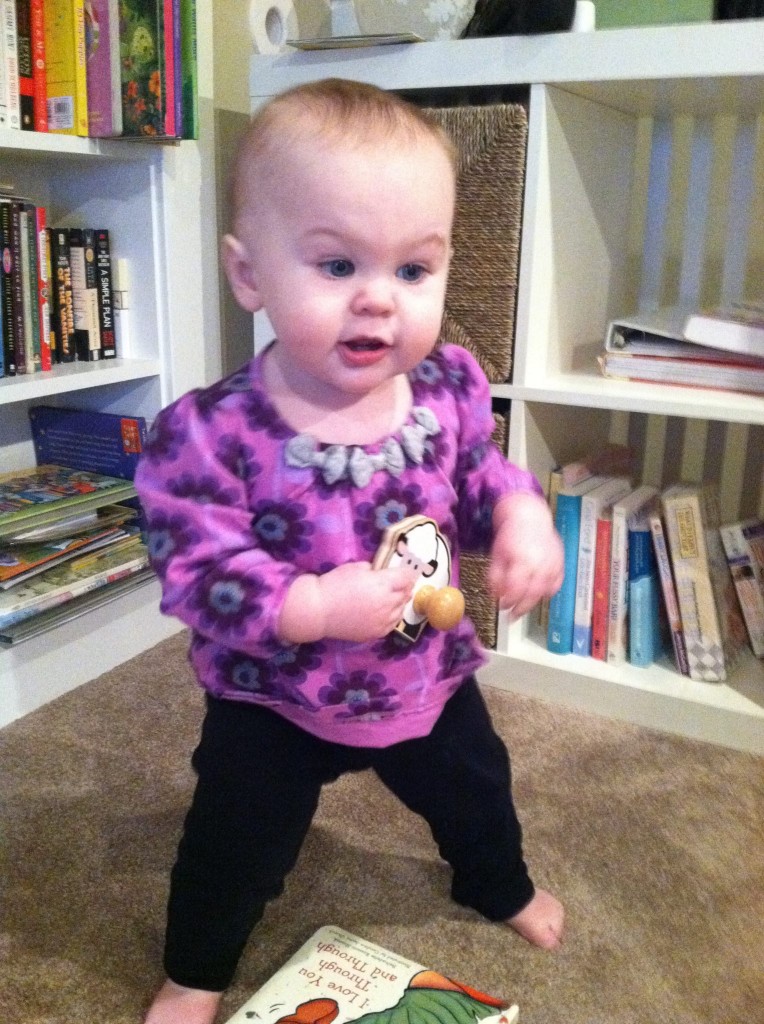 Today my daughter took her first purposeful step. She'd taken one before, with the aid of a basket or her little walker, but today was the day where she took two bumbly, tumbly, glorious steps toward me.
I'm a little ashamed to tell you I screamed and startled her a bit. Not scare her, mind you. The girl is absolutely fearless.
This morning before work, as I watched her race all around the nursery and playroom – she has carte blanche of the upstairs to crawl and explore – I couldn't believe that just several months ago, the only way she could get in and out of these rooms was to be carried by one of us. Just thinking about that stopped me in my tracks. And then this evening, we're showing signs of walking.
She understands, "Abigail Grace." She knows that's her name.
She understands, "Abigail Grace, NO." She hears it a lot. She responds to it and stops dead in her tracks. But of course, not without trying a few times more, just to keep us on our toes.
She understands, "So big!" She stretches her arms out wide as can be, and then claps furiously after.
And now she stands and is trying to walk. Just seconds ago she was a screaming, colicky baby who only smiled when she was farting. Amazing.